Coming to Personal Finance Lab Spring 2021
There are a lot of new enhancements that will be coming this January and will improve how both teachers and students use the platform.
Quick Overview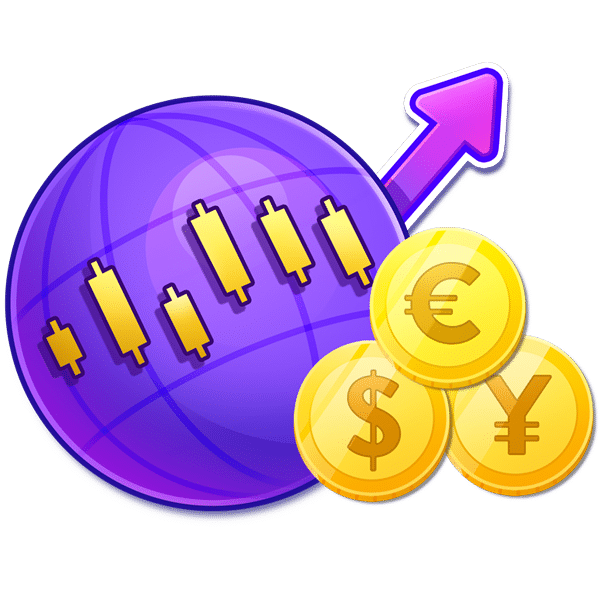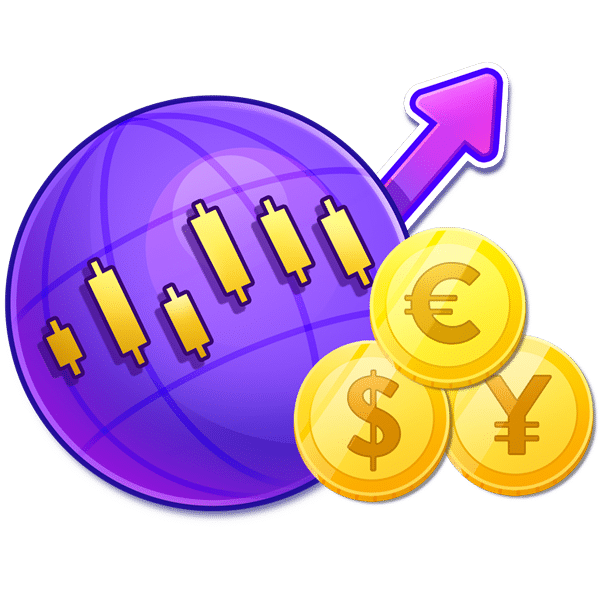 Stock Game
Weekly Deposits
$1 Starting Cash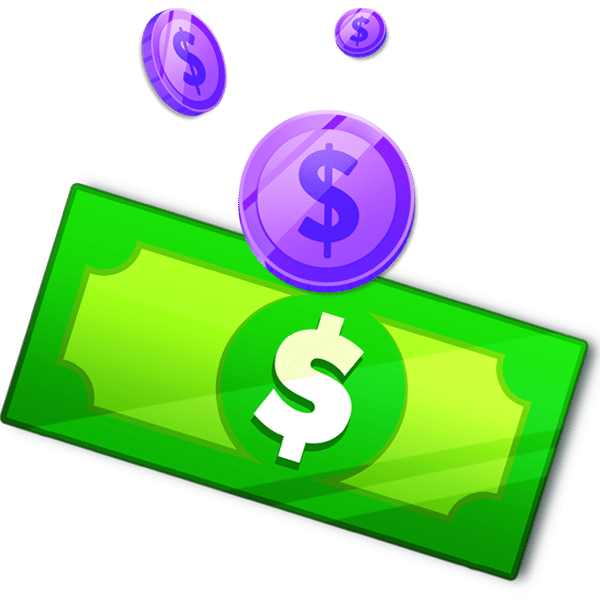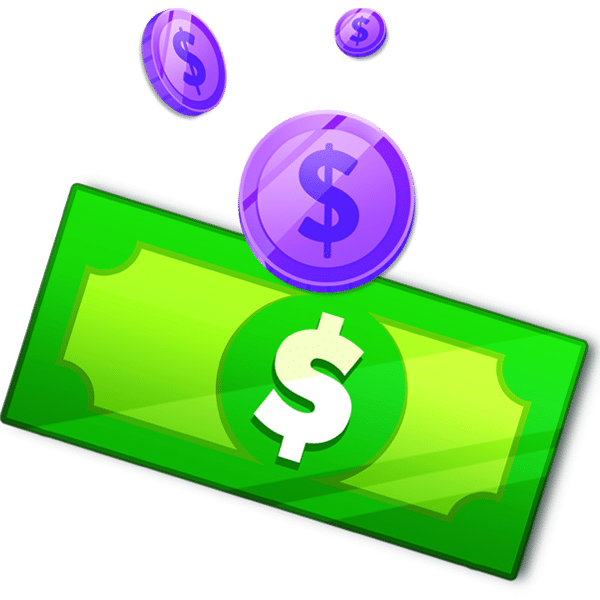 Budget Game
Starting Positions
Graphics Update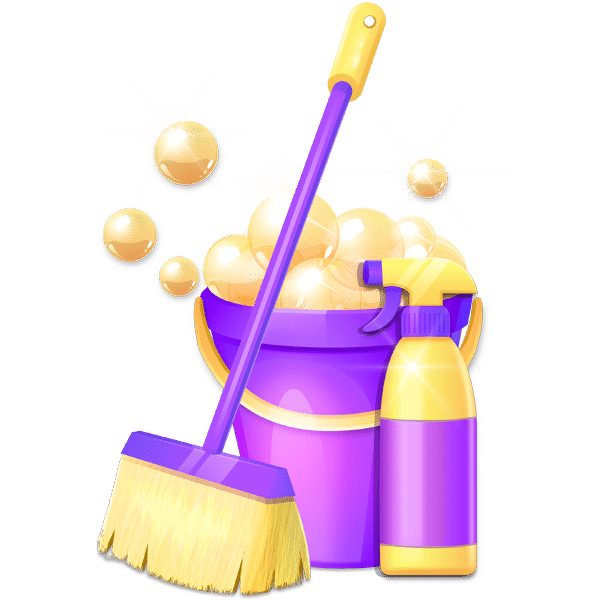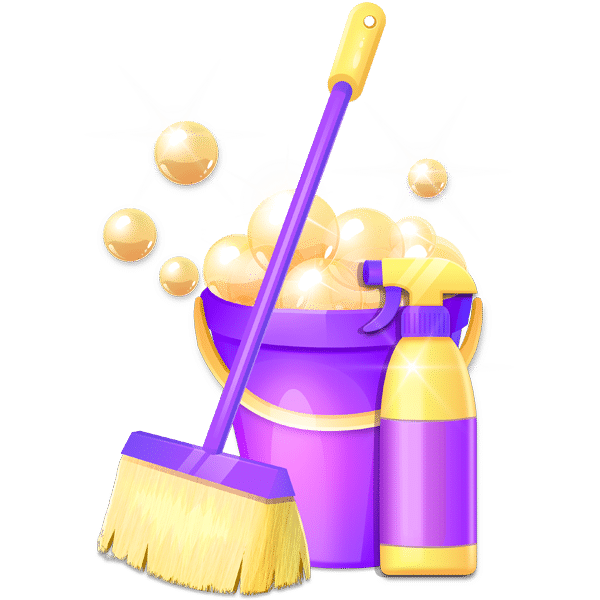 System Updates
New Badges
New Widgets
New Certifications
New "Combo" Dashboard
New Onboarding for Teachers and Students
Stock Game Updates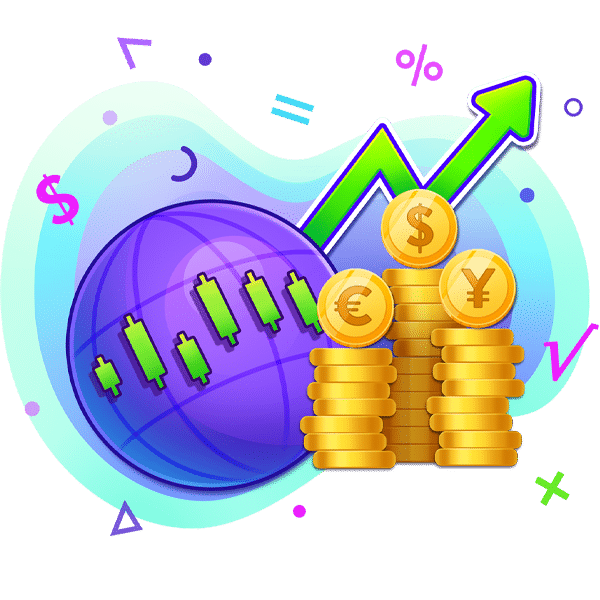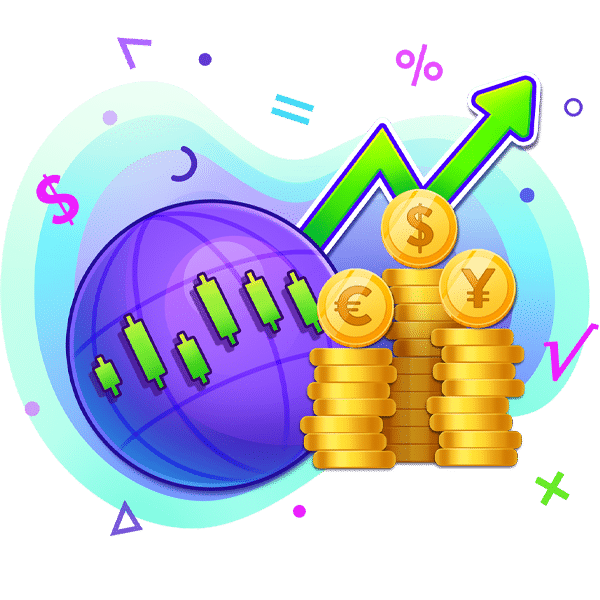 Focusing on bringing more emphasis on Personal Investing, which mimics how people invest their money in the real world. Starting out with a small amount of cash, (like $1) and then adding weekly deposits every week for the rest of the semester.
Students need to continually reinvest these new funds, ranging from $100 to $50,000 that is automatically added to their accounts each week. This rebalancing is replicating how investors save for their retirement, buying a car or house or any other goals they may have.
To encourage students to complete their lessons, teachers can set rewards that add a lump sum into their account only when they finish their assignments. This integrates the lessons into the game so everything is interconnected. Students would only be able to make trades after they've watched the tutorial videos since their accounts will be empty when they first start. What stocks should students buy? Read this Motley Fool Review for the best performing stocks.
Budget Game Updates
Students will now start the game and immediately set their budget for the upcoming month. Including their expected income and expenses, as well as their savings goals BEFORE choosing their apartment, meal plan, internet and cell phone plans.
We're also upgrading all the graphics in the game to add more illustrations and images to every event card to bring the game to life. Also, we're rearranged the Budget Game to be the first step when creating your class.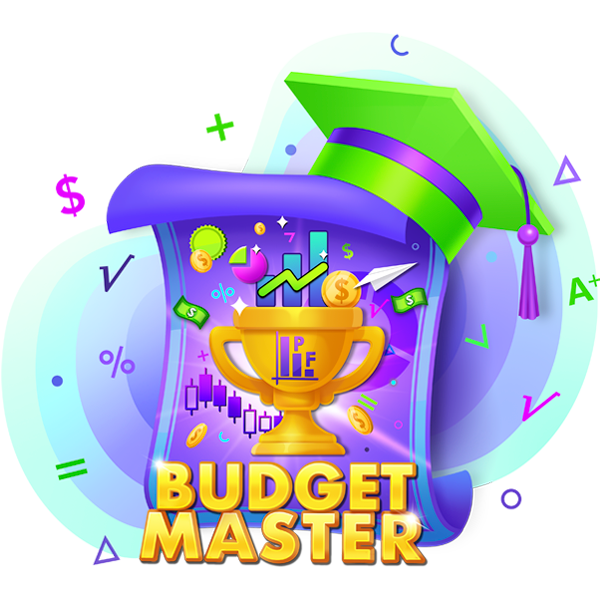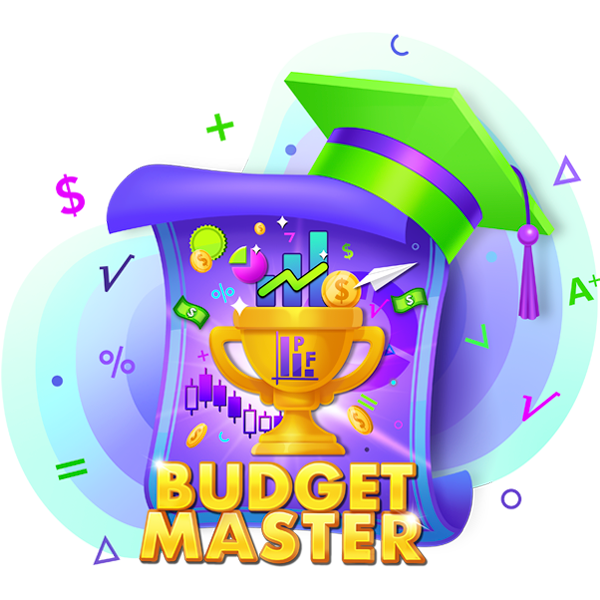 New badges
New Mastery badges have been added! These are earned by students who complete full units of lessons and activities in the Stock Game and Budget Game.
For example, become a "Credit Master" by completing all the lessons related to Credit, plus building a credit score in the Budget Game and collecting badges for trading specific combinations of stocks from different sectors in the Stock Game. This encourages students to go above and beyond the bare class minimums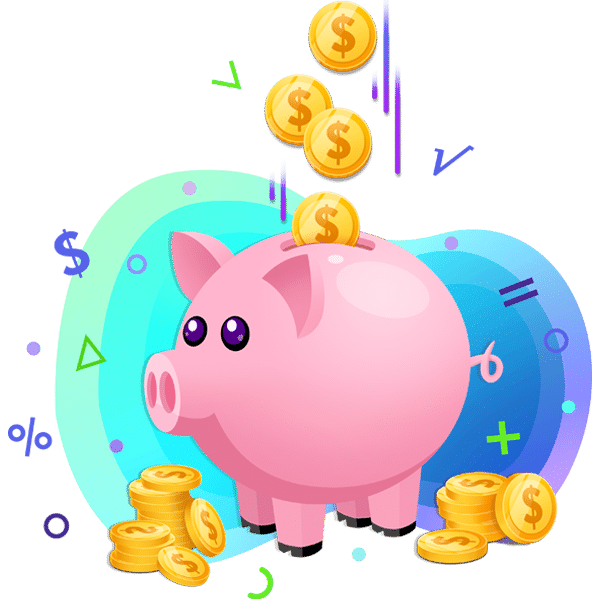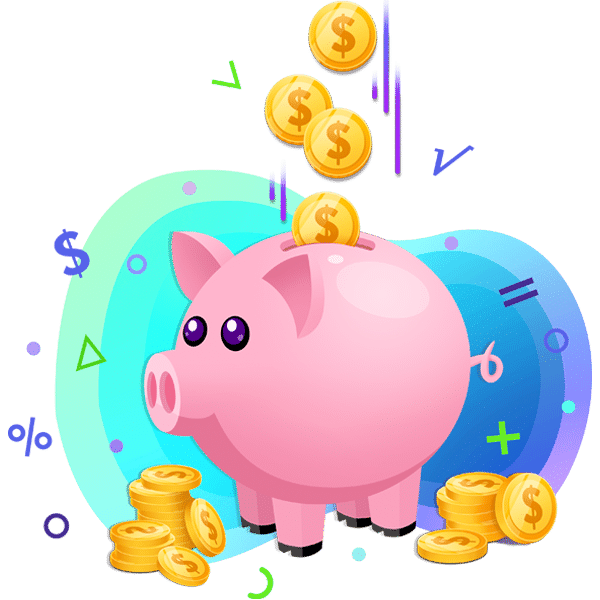 Widget Update
Customize and broadcast news to your classroom much more easily than ever before! You will now be able to change the parameters yourself from the administration tab. Options include; watchlists for top traded stocks, (e.g. the Dow Jones) portfolio rankings, word of the day for investing and more.
Each widget can be set per class and for specified periods of time. A unique URL will be generated that automatically runs a rotation of your selection on any screen with internet connection.
You can create as many screens as you want and host them on monitors in your personal finance lab or classroom. There are a lot more options than ever before, so you can broadcast your own google slides, your school website or even weekly or monthly rankings.
If you've purchased the Data Widget bundle, a member of our team will be in touch with you in the coming weeks to explain how you can set this up yourself. Contact us at sales@stocktrak.com if you would like to add this to your classroom.
Certifications
New Investing and Financial Literacy certificates of completion are now in beta testing. If you want early access you can test it out now, and it will be fully functional by mid-January 2021.
Students who complete all 10 chapters of our Investing101 course and complete 25 trades can earn this certificate. Students who complete all 50 Personal Finance lessons, as well as the 12 months of the Budget Game and place 25 trades in the Stock Game can earn the Financial Literacy Certificate.
In both cases, all the badges the students earned is printed on the back of the certificate. Even if they weren't part of the curriculum.
The certification will be available from the main menu and will include 30-50 activities to complete. Once students are done, they can download their certificate as a PDF along with all their competencies on the date they finished.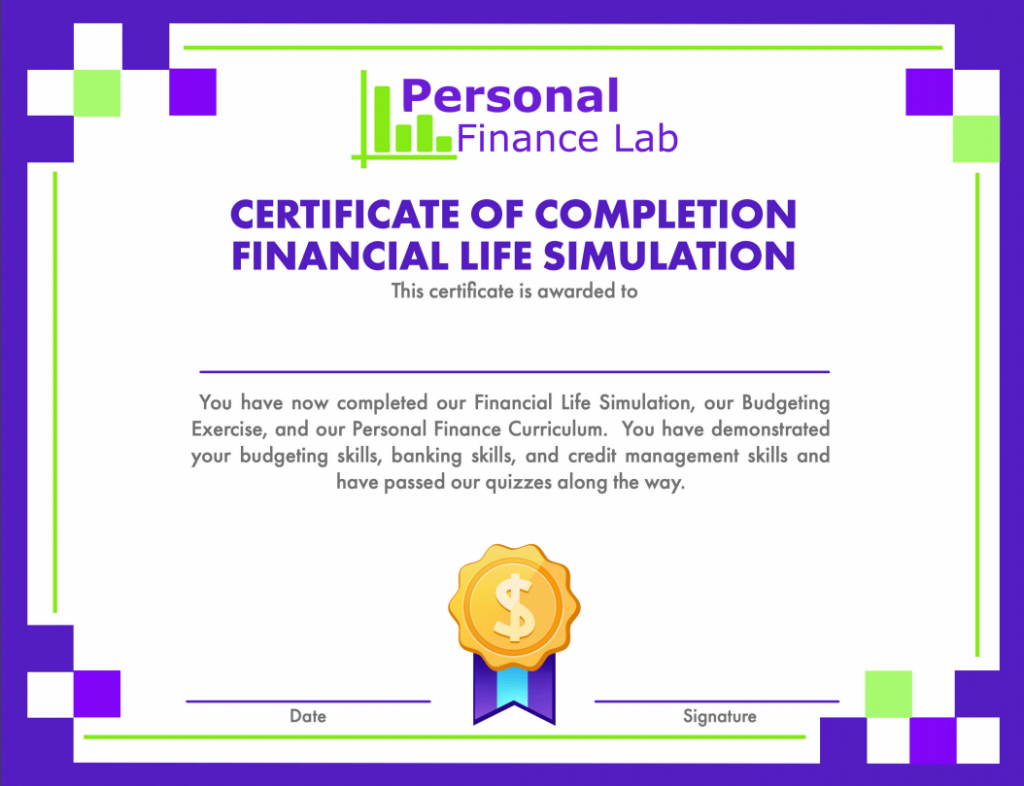 Combo Dashboard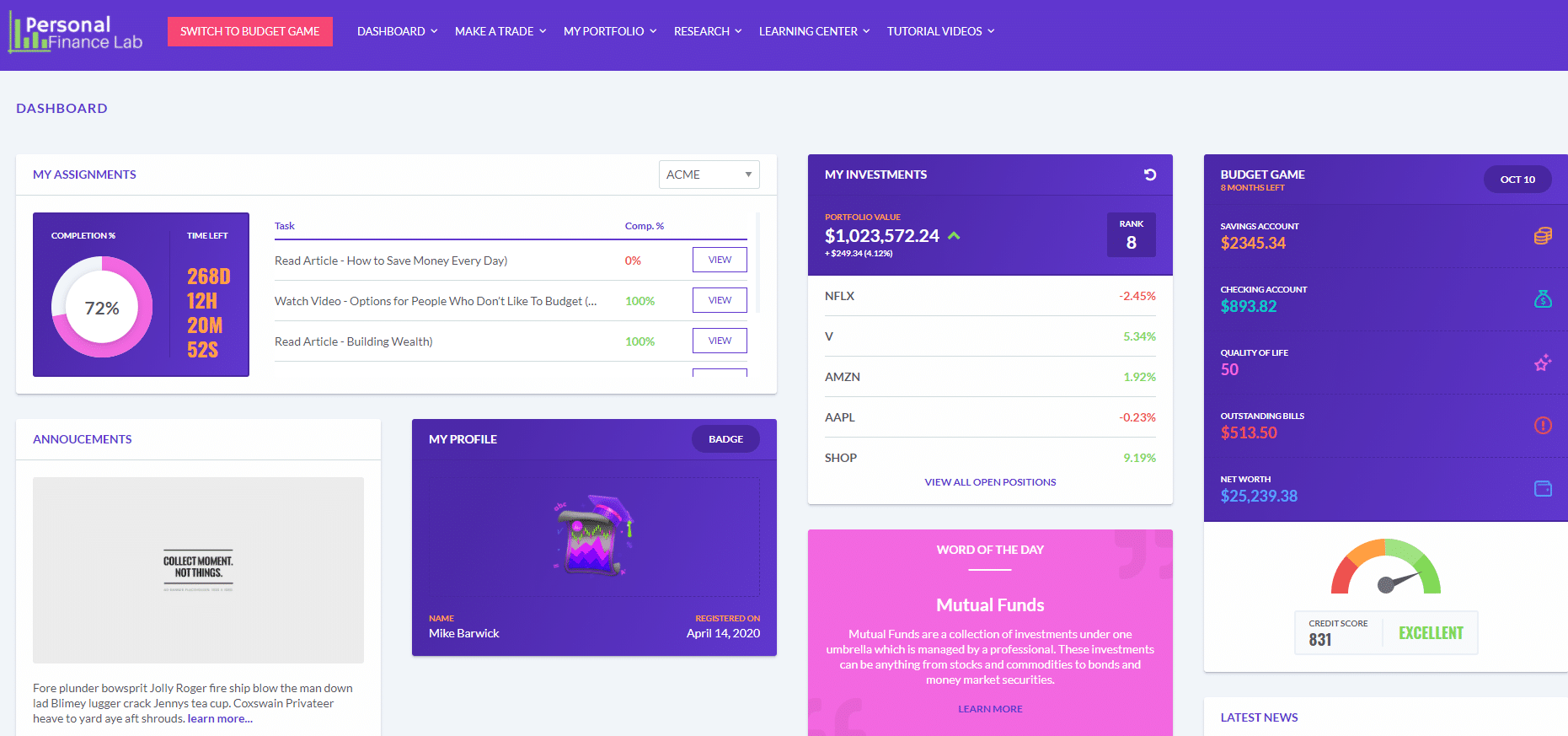 The new dashboard will be available before the holidays, and we expect further updates to continue into next semester as we get more feedback from teachers and students. Once implemented, anyone who logs into their account will have an overview of everything included in their class right from the dashboard.
This includes portfolio rankings, open positions, budget game status and a summary of assignment progress with their due dates. Class announcements will also be available as well as market news, word of the day and top traded securities. Teachers will have a slightly different view with more information on how students are progressing overall.
Onboarding
Starting this January, new "product tours" will launch when students and teachers login to Pfinlab for the first time. It will continue to be available as a "help button" from the top menu if you ever need assistance later on.
For Teachers
When you login in for the first time, the tour will help you set-up your first class. Showing you the default settings and providing recommendations to help you customize everything for your class.
For Students
Students will be taken on an interactive tour highlighting how to access the Budget and Stock Game and what everything means. They will continue to have access to more in-depth tutorial videos demonstrating how to use the investment tools.
Recommended Course Outline
When you set-up your class for the first time, adding the name and description of the class etc. you may want to start using the private option to limit access from outside students. We've received many complaints about this from teachers, so if you haven't used the password protection in the past, it's a good feature to start using.
If you choose to turn off "Show Certificates," the system will still record all the assignments and tasks your students complete. So if you choose to turn it on later, they will still get credit.
Moving forward, the Budget Game settings will be moved to the beginning of the class set-up process to reflect how most students use the platform in their class. Here is a proposal of how you could set-up your class to take advantage of some of our new features.
1. Students get access to the Budget Game and learn about budgeting and saving goals.
2. They have $1.00 in their portfolios so they can't invest yet, so they can use this time to watch the trading tutorials.
3. When they complete their first assignments, they get a reward of a lump sum (e.g. $100) that allows them to start investing.
4. Every subsequent week, students will get a weekly deposit into their account to invest in stocks, mutual funds and bonds (or whatever else is available).
5. This integrates the Budget Game, Stock Game and assignments together so that students learn how related their personal budgets are to their investing activities.
Coming Spring 2021
Curriculum Update – a huge overhaul to our assignment engine will enable faster updates and will improve the teacher reports. Later in the spring, we'll have another update that provides more in-depth information to teachers on topics students are having the most trouble with. Allowing you to pinpoint what to focus on in lectures and provide more support for.
Budget Game Speed Limits – a method to prevent students from racing ahead and finishing the entire game ahead of schedule. This will allow you to set assignments and tasks to complete in the game, (for example more insurance cards) to reinforce core concepts as they progress through the curriculum.