Hey teachers – we have a major update in store for you this Fall! From budget game graphics updates to currency trading and everything in between, this might be our biggest update ever!
Clever Integration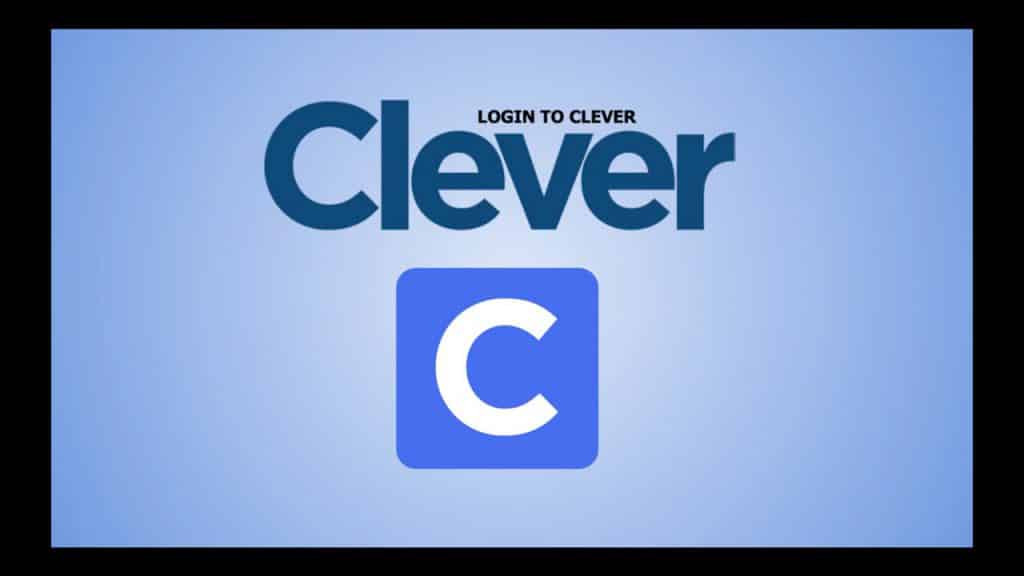 We are making it easier than ever to get students registered into your class! Starting this Fall, teachers can add PersonalFinanceLab as an "App" in Clever, and have students join directly to their class via their Clever accounts. It has never been so easy to roster your entire class!
Class Quick-Create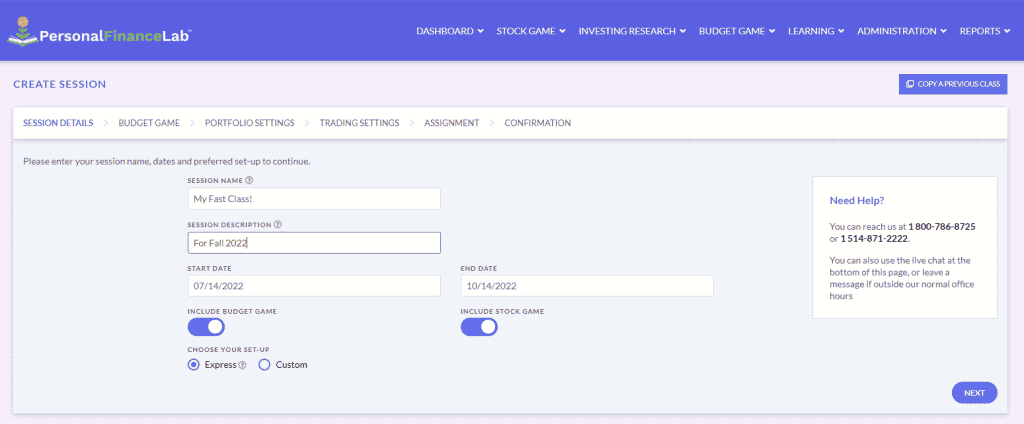 Speaking of fast and easy, we've made it faster and easier than ever to set up your PFinLab class too! One of the greatest parts of PFinLab is the ability to tailor your class exactly how you want, with over 200 settings between the budget game and stock game to choose from.
But sometimes you just want to set up with the recommended settings and go! And now you can! When teachers set up their classes for this Fall, they will have the option to use either an "Express" set-up (using our default settings, preferred by most teachers), or "Custom", to tweak their session options to best suit their class.
LMS Single Sign-On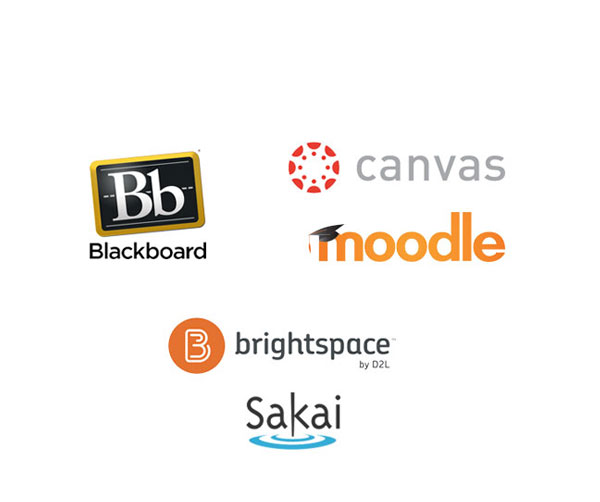 We weren't done with just Clever for single-sign on either! This Fall will also see the launch of the PersonalFinanceLab Deep Linking functionality, which will allow single sign-on and rostering between PFinLab and Blackboard, Canvas, Moodle, BrightSpace, and Sakai LMS systems!
Integrating these LMS systems is not quite as "turnkey" as Clever – schools who are interested in LMS integration will need to reach out to their Account Manager, as some configuration will be needed with your school's IT department.
Budget Game – "My Apartment"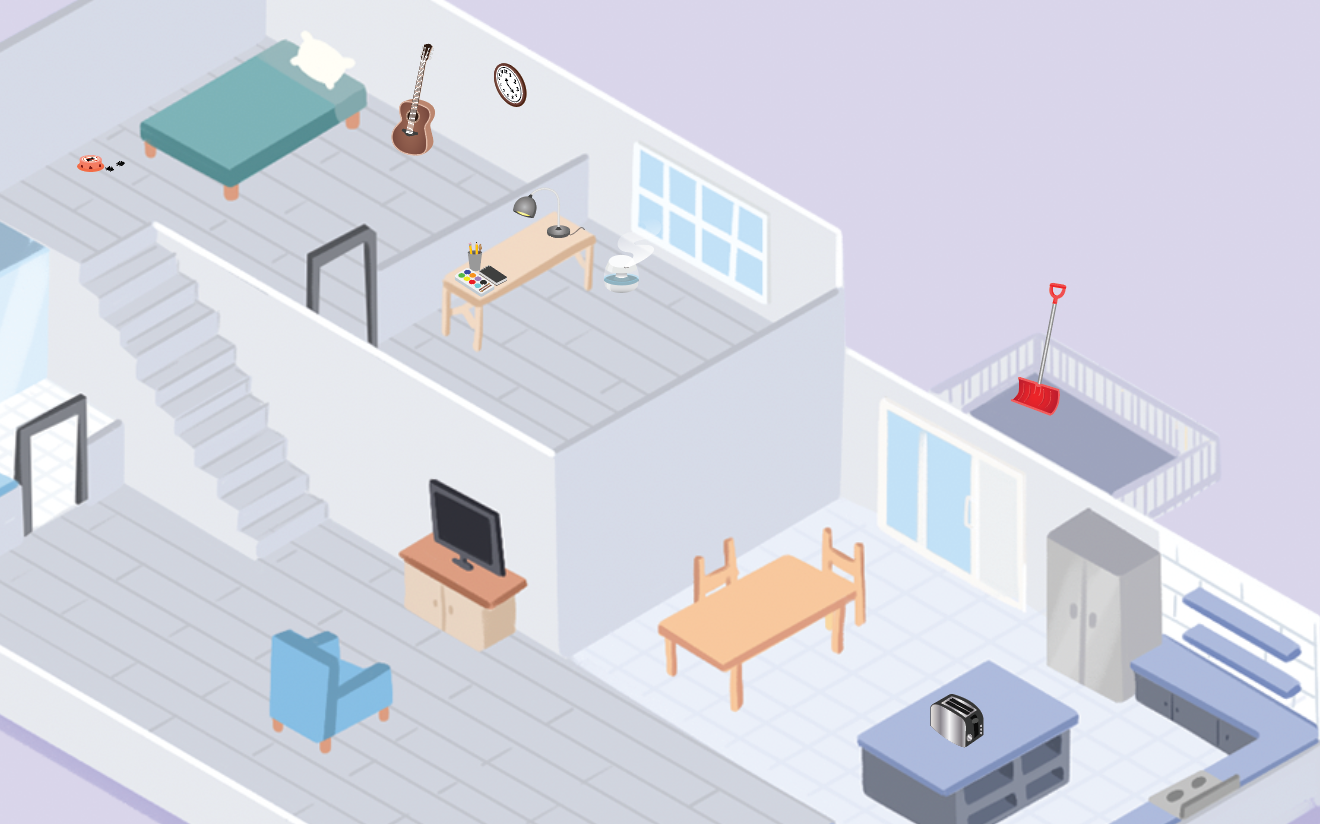 Our budgeting game is a fantastic resource for teaching students about cash management and budgeting, and this fall we're launching a major update based on user feedback!
The current game is based on the student moving forward through time, but it can be too easy to forget some of the choices made in the past, or feel that some options have less impact. With this update, every student will have their own "Apartment", which will fill over time with purchases based on the decisions they've made in the game. Students will also have the opportunity to save up for bigger purchases, like a vacation package or new TV, instead of waiting for events to pop up in the flow of normal gameplay.
Students will even be able to visit each other's Apartments from the rankings page!
Of course this is a new threat to their monthly savings goals – making it an even better learning experience on how to prioritize and Pay Yourself First!
Assignment Statistics Reporting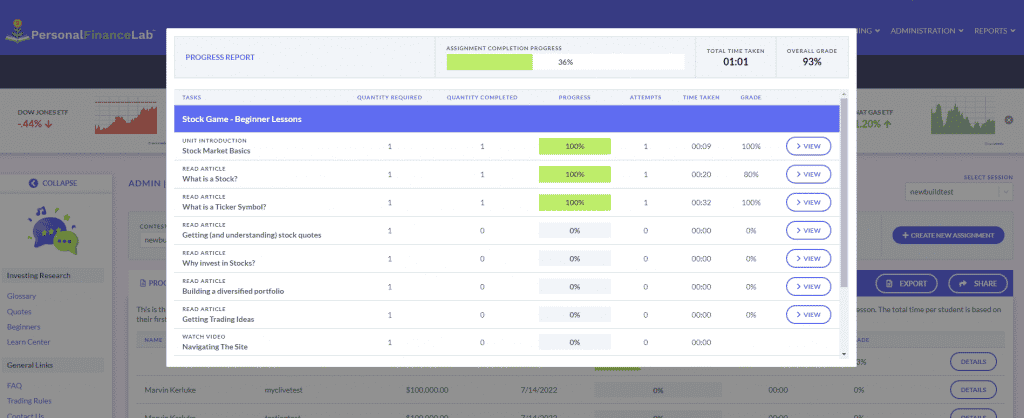 Teachers that that PersonalFinanceLab's built-in lessons, videos, and curriculum will notice a major improvement to our on-site reporting.
Our previous versions would simply report the grades and whether or not a student completed the tasks that they were assigned. This semester's update gives a lot deeper dive, both for each student and for the entire class. New data points include:
The total time taken for each task you've assigned
The individual responses students made to each quiz question (and whether it was "correct" or "incorrect")
If your class allows students to re-try the quizzes, you will also get a count of their number of attempts, and responses for each attempt
Class summaries for the average time all students have taken per task, and average grades on each quiz
Curriculum Unit Introductions and Assessments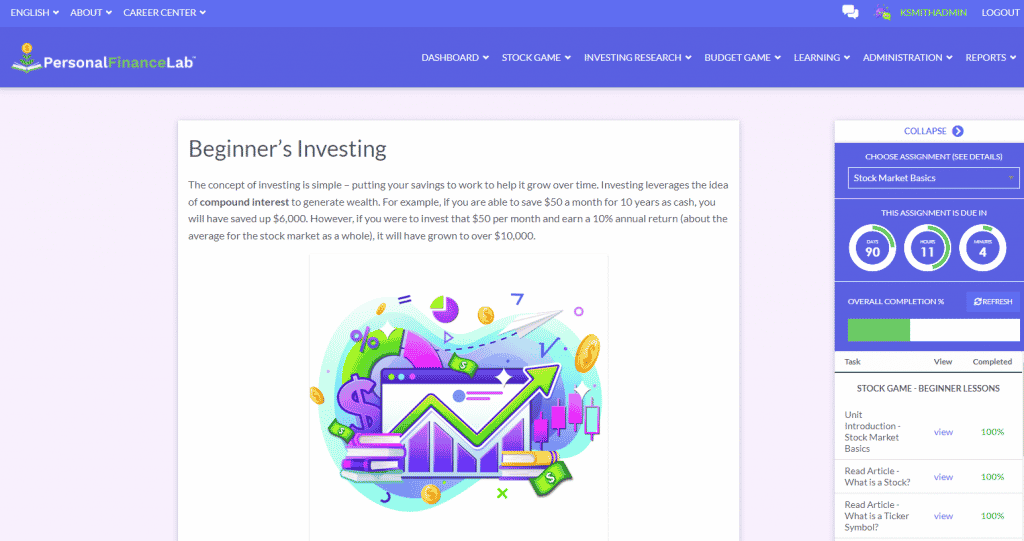 This is another update for our Personal Finance professors! PersonalFinanceLab includes over 300 lessons to teach financial literacy concepts. To help break this up for students, we have added new Unit Introductions and Unit Assessments for each of our 5 major content areas (Budgeting, Investing, Insurance, Credit, and Financial Decision Making), with automatically graded assessments for each unit.
Using the introductions and unit assessments is, of course, optional – you can still mix and match lessons in any order to match your preferred course structure.
Improved Option Spread Margins and Trading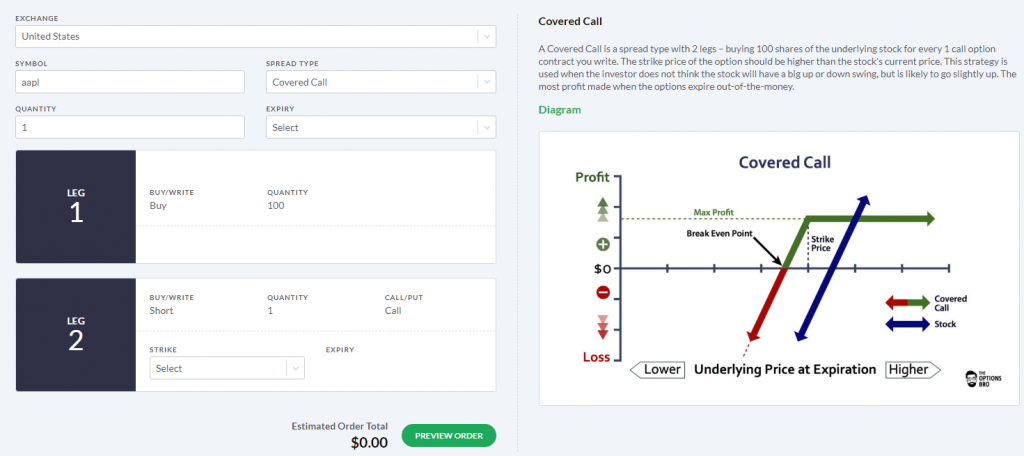 Classes that do a deep-dive into investing are in for a major update too! This Fall's update also includes a major change to our option spread mechanics.
Our previous system only supported a limited number of options, with a trading interface that some students thought limited their trading ability (or worse, were not sure how to enter orders for certain types of spreads).
This semester's update completely revamps the option spreads trading pit, and makes margin calculations consistent regardless of whether students trade one leg at a time, or together as a spread. Best of all, each spread type also includes a short description of how it works, and a payoff diagram showing students their profit and loss profile based on the spread they are attempting to place!
Multi-Legged Option Spreads
Our improvements to our existing option spreads was really just a lead-up to a major overhaul of the spreads system to include many more spread types. Students can now place 3- and 4-legged option spreads in a single order. So bring on the Butterflies and Condors – along with snippet descriptions and profit diagrams to help students get started!
Real-Time Forex Trading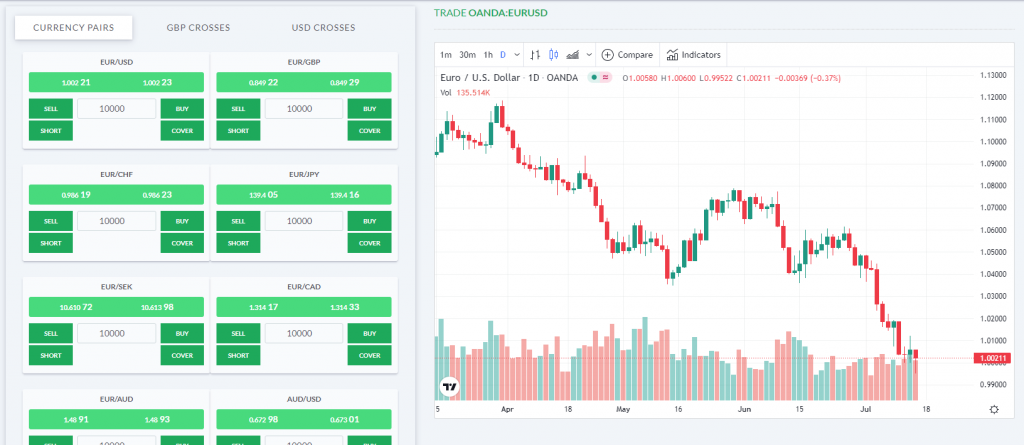 We have supported forex trading using real-time prices to execute trades for many years, but due to restrictions from our data vendors, we could only display delayed prices.
However, starting this Fall, we have a new data vendor for our currency feeds, now allowing all users to see the real-time bid/ask prices right from the trading pit.
Messaging Center


The last major update for this Fall is our new messaging center, built right into the PFinLab platform. This new inbox system will alert students of splits, dividends, or other corporate actions that have impacted their account, give updates on any support tickets with questions, allow teachers to directly message their students (or even their entire class), and more!
This is especially helpful for schools using pre-generated accounts, or where students normally are not able to contact our support team by email – they will also get updates straight to their PFinLab inbox!
Our messaging center is designed to keep your students updated with their PFinLab class – this is a new enhancement to the Forum feature that has been part of the system for the last several years. Students will not be able to send messages to other students, or across classes.
And Much More!
There are also dozens of behind-the-scenes improvements to site performance, report exports, and tweaks to make PersonalFinanceLab a more valuable tool than ever for your classes. We are looking forward to serving your classes this Fall!
Don't Have A License For Your School?
If your school does not yet have a site license for PFinLab, or if you need to renew your license for the new semester, feel free to fill out the form below and our account managers will be in touch soon!