Once you have established credit with a bank or credit card company, it is important that you continue to build your credit history and that you keep it healthy.
Click on the video image below to reveal 5 things you can do to help build a healthy credit score and avoid common mistakes.
A short Pop Quiz follows below the article.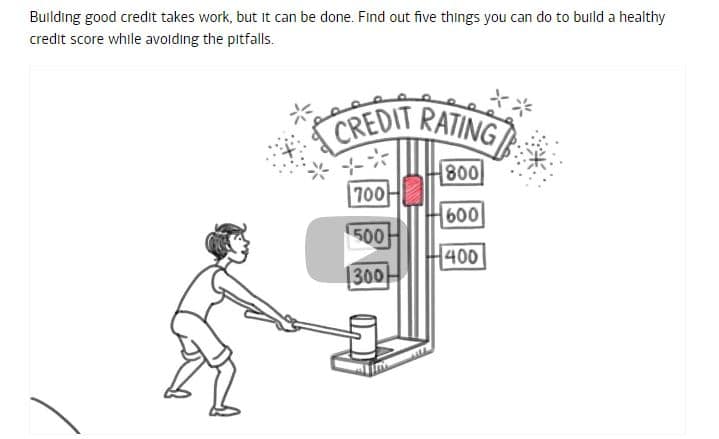 CLICK HERE TO READ THE REST OF THIS ARTICLE
Pop Quiz
[qsm quiz=212]