Did you know that with most credit cards, if you pay the minimum required monthly payment you will end up paying more in interest than what you paid for your original purchase?
THAT is exactly how banks make money and that is why the retail industry promotes the use of bank credit cards and company-branded credit cards.
It is the power of compound interest. If you are investing your money, compounding works in your favor, but if you are borrowing money, compounding works against you.
Click on the video image below to learn how paying just a few dollars more a month on your debts makes such a big difference.
A short Pop Quiz follows below the video.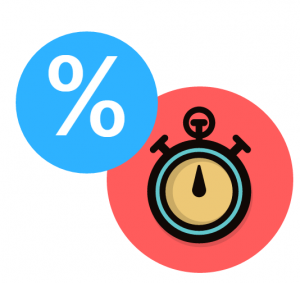 CLICK HERE TO READ THE REST OF THIS ARTICLE

Get PersonalFinanceLab
This lesson is part of the PersonalFinanceLab curriculum library. Schools with a PersonalFinanceLab.com site license can get this lesson, plus our full library of 300 others, along with our budgeting game, stock game, and automatically-graded assessments for their classroom - complete with LMS integration and rostering support!
Learn More
[qsm quiz=215]