Here is one of the most common questions that people who are trying to get control over their finances ask: If I have a little extra cash, do I pay down debt or do I put the money in my savings account?
On one hand financial advisors tell us to stop paying high interest rates on our credit card balance.
But on the other hand they also tell us to make sure we have at least 3 to 6 months cash in our savings account (Emergency Fund).
So which is it?
The answer is easy, kind of.
Click on the image below to review 5 questions that will help you decided if you should pay down debt or save.
A short Pop Quiz follows below the article.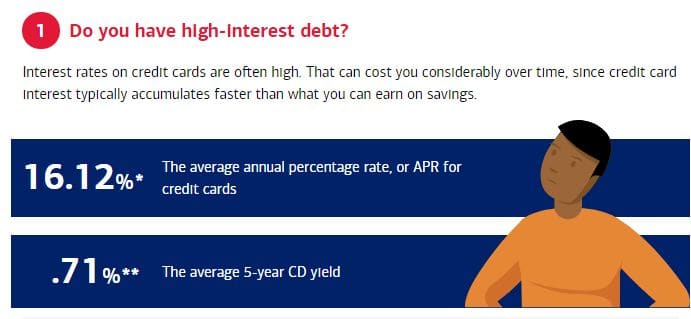 CLICK HERE TO READ THE REST OF THIS ARTICLE
Pop Quiz
[qsm quiz=196]