LMS Integration Instructions
This page outlines instructions to set up your LMS with PersonalFinanceLab.com. The below screen captures used as reference are from Canvas, but the set-up between all LMS' should be similar in nature.
If you have any questions about the below steps, please send an email to Support at support@personalfinancelab.com.
Step 1: You will need to ask your administrator to create a Developer Key for your LMS

URI: https://app.personalfinancelab.com/lms/oauthResponse
Step 2: Send the Client ID, Client Secret and your LMS URL to Support at support@personalfinancelab.com to configure on our back-end. We will send you an email confirmation once that has been completed.
Step 3: Log into your PersonalFinanceLab account (Note: your account should have already been created by the Sales team and associated to a Site License. If you do not have this type of account, contact sales@personalfinancelab.com to speak to a sales associate about purchasing a Site License)
Step 4: Once logged in, on the ribbon, go to Administration > LMS Integration

Step 4.1: You will be presented with your Consumer Key, Shared Secret and XML code to copy into your LMS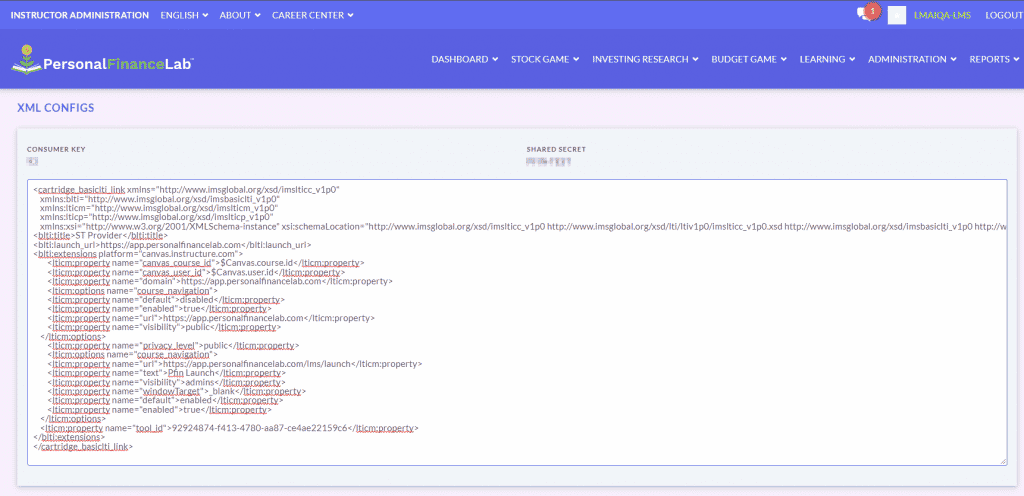 Step 5: Enter the information from Step 4.1 into your LMS to create the application, by selecting the XML configuration type.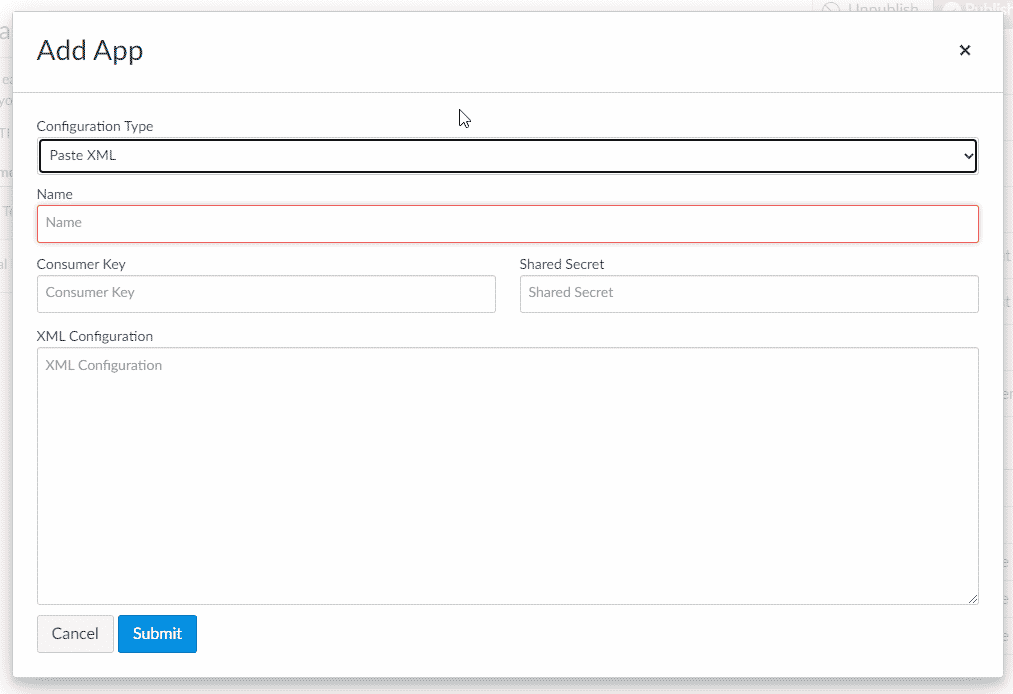 Step 6: Once the application has been created, you can launch the PersonalFinanceLab application from the left hand panel.
Step 7. Once you have launched into the PersonalFinanceLab application, your teacher's account will, by default, redirect to the Manage Contests page.
You will need to click on the Active Contests button, to see your active contests. There is a Deep Link button on the right hand side, that will allow you to add a student registration link into your LMS in the Assignments module.
If you do not have a tournament, click here to read how you can set up a tournament.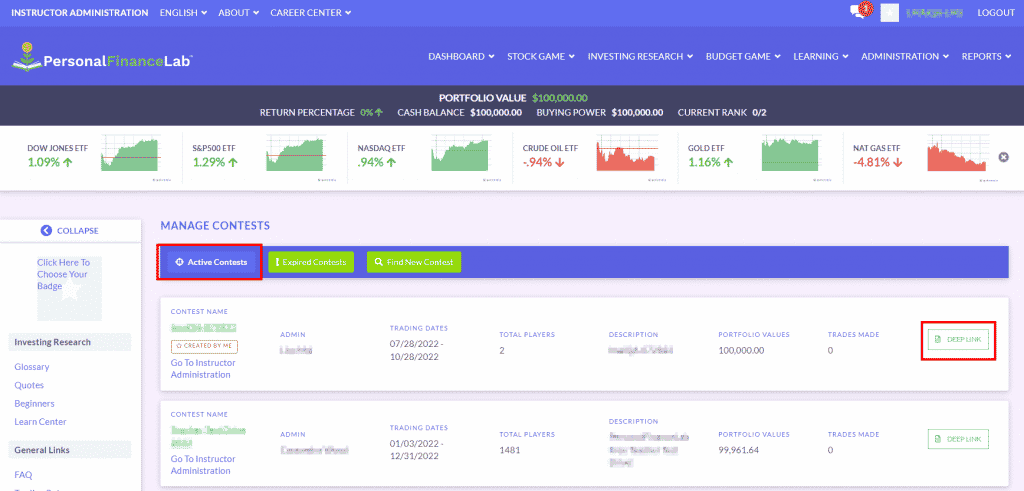 Step 8 The student registration link will appear under Assignments.

Step 9: When students first launch the application from the LMS, they will be led to a registration form. Future launches, will direct them straight to their dashboard. The student must fill out their Username & Year of Birth to create their account. Their First Name, Last Name and Email should have auto-populated from the LMS.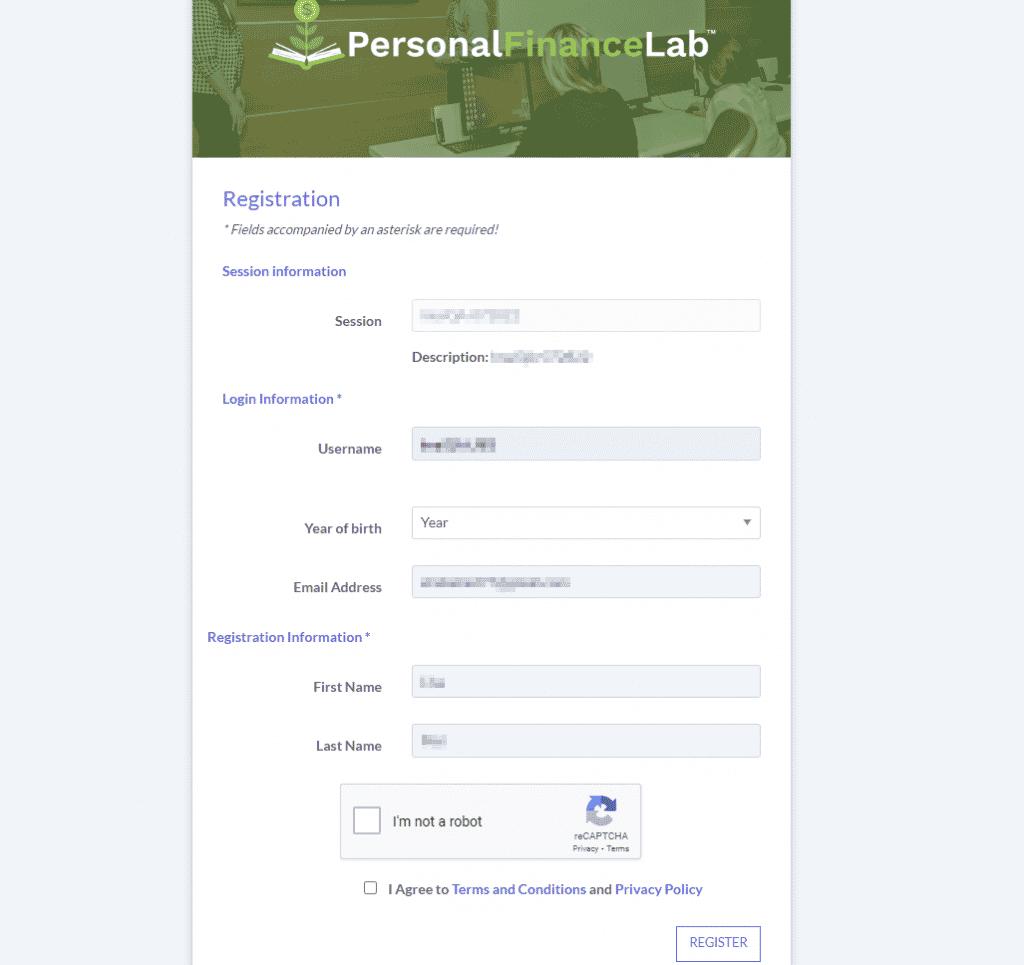 Step 10: The student will see a message to let them know they have successfully registered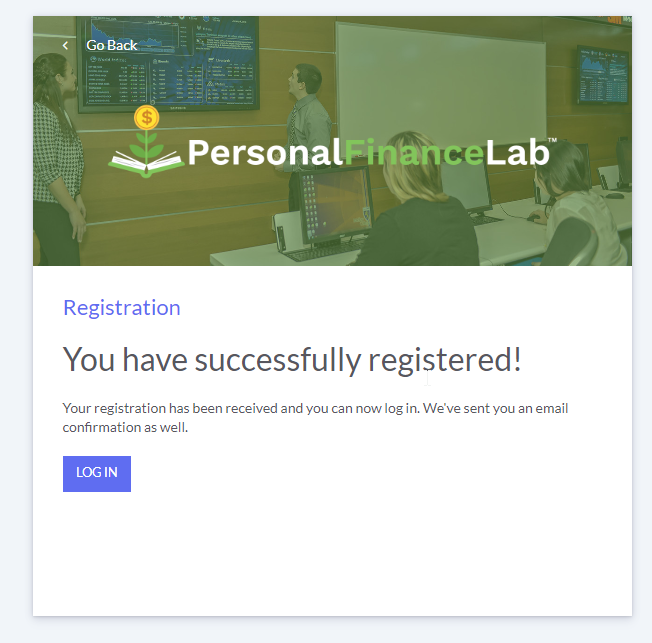 Step 11: Once the student clicks the LOG IN button, they will be led to their dashboard to begin using PersonalFinanceLab.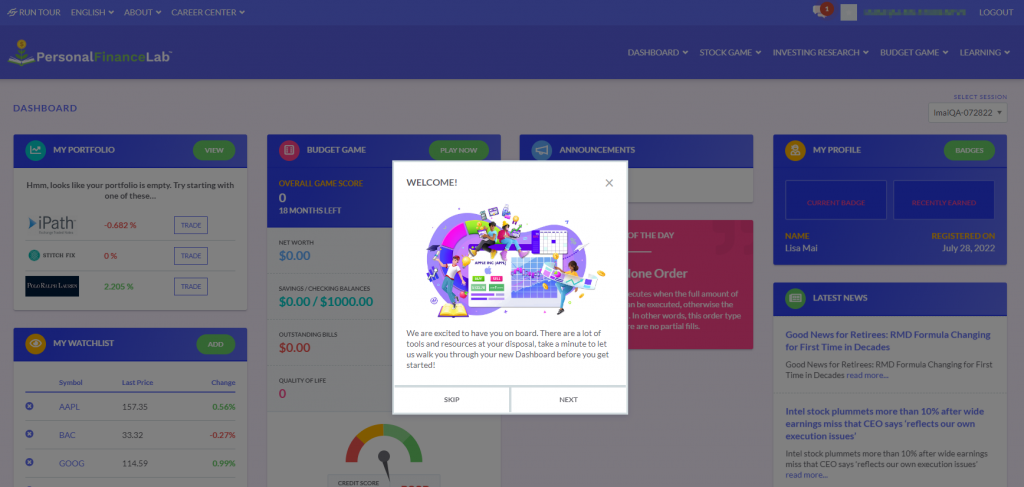 If you have any questions about the below steps, please send an email to support at support@personalfinancelab.com.