$10.00
PersonalFinanceLab has the only Budget Game on the market that includes Quality of Life as a critical aspect of maintaining a healthy budget. Use this page to order the number of student accounts needed to purchase only the Personal Budgeting Game for your class. The number of accounts is based on the total students who will have access to the platform. Your teacher account is free! And you will have access for 1 year from the time of purchase.
You have the choice to select one of the following payment methods: Paypal, Credit Card, or request an invoice for your school.
This version of Personal Finance Lab works best with classes with 5 or more students. If you have fewer than 5 students, check out our homeschool version by clicking here!
Description
PersonalFinanceLab.com is a key resource you can use to teach financial literacy to your students either in the classroom or remotely. It comes with a Personal Budgeting Game, a Virtual Stock Market Simulation and our Learning Library with assignments on personal finance, investing, economics, marketing, accounting and more.
To have access to the Personal Budgeting Game only, click the "Add to Cart" button. It comes with all our Learning Library as well!
Make Personal Finance more meaningful for students through experiential learning. This is not textbook learning where students passively read about budgeting and savings plans. Your students learn by playing the game, and they won't even realize they're learning until it comes time to discuss their savings goals, their credit scores, their net worth and cashflow.
Having integrated pop-up lessons and more in-depth assignments allows you to teach core concepts without all the work of preparing lesson plans. We also have downloadable lesson plan pdfs that you can use to guide class discussions, with slideshows, recommended reading (from our learning library) and actions for students to complete in the game. It's a one-stop shop that integrates with your other class activities.
To start today and take advantage of our new pricing, use this page to order the number of student accounts needed!
Playing the Personal Budgeting Game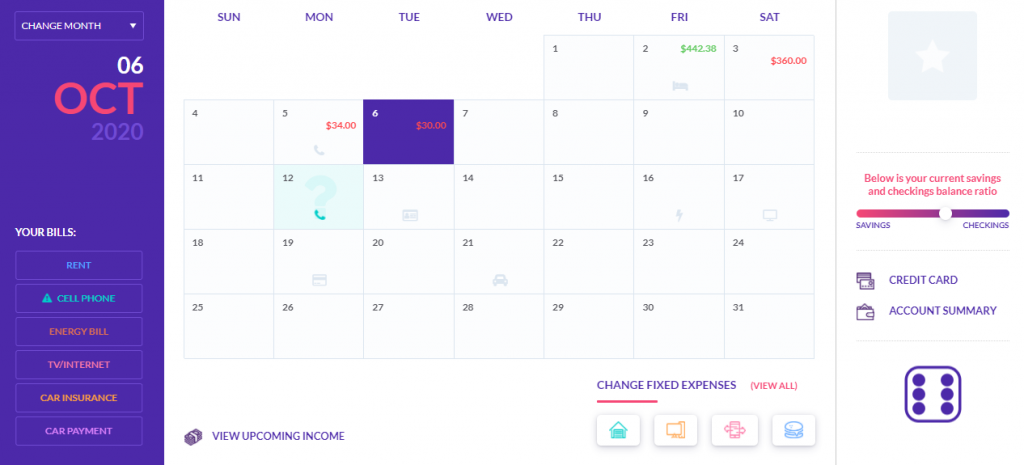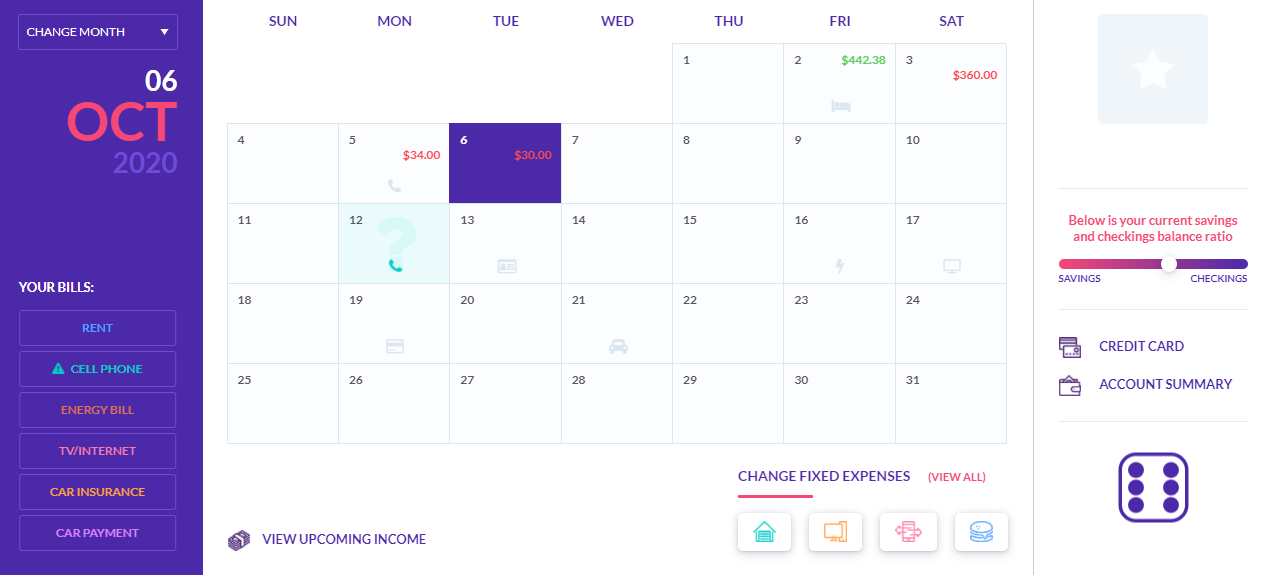 Your students start either as a college student with a part-time job or a graduate just starting their first full-time job. Either way, they experience living on their own, paying all their bills, and managing their variable income, expenses, and many unexpected life events! There is no one there to remind them to pay their bills on time, so they get to see first hand the impact of late fees, interest payments on credit cards and how this impacts their credit score.
The best part is they learn these lessons BEFORE they use real money. The goal is for them to make all the mistakes and develop responsible spending and saving habits before they take on these responsibilities in real life. They will earn the most amount of points by reaching their monthly savings goals and building up an emergency savings fund.
Students will learn:
To manage their money (cashflow)
How to use different payment types (debit and credit cards)
How to build their credit score
The importance of savings and emergency savings funds
What impacts their net worth
How to file a tax return and write a check
How to calculate fixed and variable expenses
And more…
The game lasts 12 "virtual" months, where each month takes 20 minutes to play. Students can leave and pick up where they left off, and it meets the majority of Jump Start Standards. We also have lessons and activities available for your use, so you don't have to reinvent the wheel. The game can be used to introduce, apply and consolidate topics that have been taught. You can use it as a great bell ringer activity and, dare I say it, as a resource for the substitute toolbox.
Payment can be made through credit card or PO.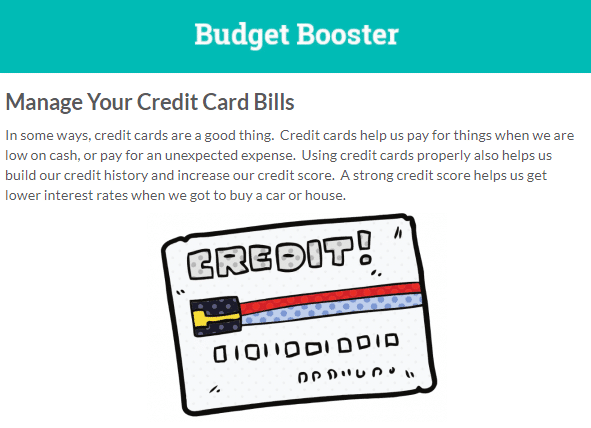 What's Inside
Realistic and consequence-driven high school budgeting game
Customizable class settings: choose the fixed expenses (like rent and utilities), hourly wage earned, and income tax for your class.
Customizable events: teachers have control over the types of events that pop up during the game to align with topics covered in class.
Teacher reports: with a clear view of how students progress through the game from week to week
Live teacher support: via live chat and 800 number, plus on-demand webinars.
Personal Finance Lab Curriculum Library: with over 300 customizable, standards-aligned lessons for high school Personal Finance, Economics, and Business with built-in assessments
Investing101 course: which can be used both in class or as an independent study
Lesson Plans and Google Slides Archives: showing exactly how to use everything effectively in class!
What You Get
After completing your order, our team will reach out within 1 business day to set up the teacher logins for your school. All teachers who require access will get a confirmation email with their login credentials, access to our on-demand teacher tutorial webinar library, access to our lesson plan and presentation library, and a tutorial on setting up their first class. Teachers will have immediate access to our "Live Chat" and 800-number teacher support hotline and can set up their classes and get students registered right away!
If you have any questions, please reach out to sales@personalfinancelab.com, or give us a call at 1-(800) 786-8725 ext. 365