Pennsylvania Financial Life Simulation
The Pennsylvania Financial Life Simulation

We are excited to announce the Pennsylvania Financial Life Simulation – an interactive budgeting simulation for PA schools! This is an interactive exercise where students across the state are challenged to manage a personal budget for a simulated year. This is a program being offered by the Pennsylvania Council on Financial Literacy, sponsored by BetterMoneyHabits by Bank of America.
Registration is open now, and is available for PA classrooms FREE through December 11, 2020. Students who complete the program will receive a Certificate of Completion to signify their mastery of core concepts of financial literacy.
---
About The Simulation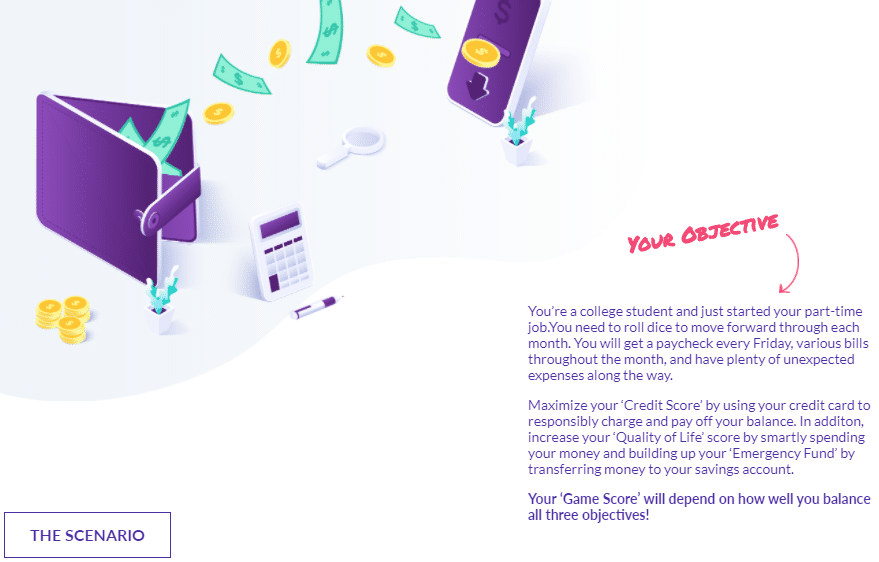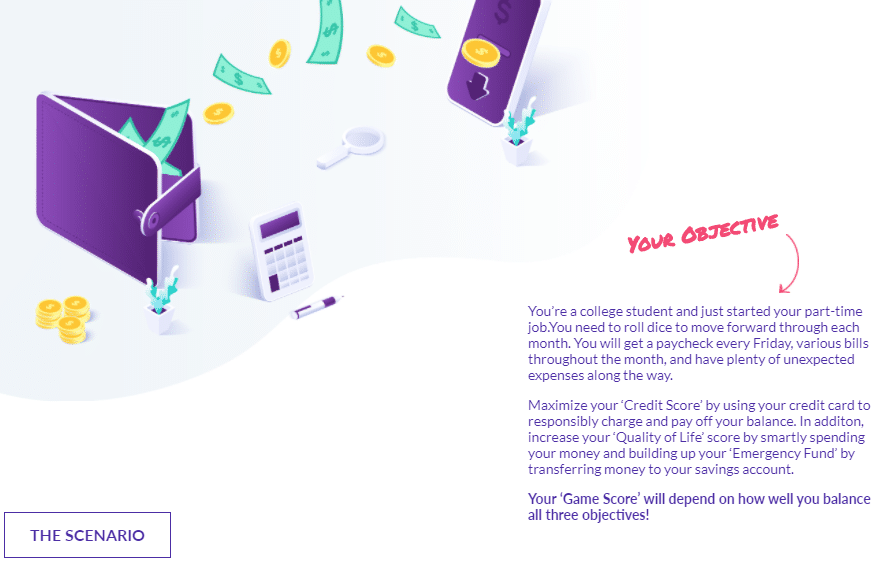 The Scenario
Your students will take on the role of college students in their last semester of school. They have a part-time job, and need to have their bills paid, balance work/school, and the uncertainty of income with a part-time job. They share an apartment with roommates to save money.
Half way through the game, students "Graduate" and get their first full-time job. They get a new apartment all to themselves, with bigger bills (but also a much bigger paycheck). They have new health insurance and student loan bills to pay, and must strike a balance between their Quality of Life and savings goals.
The main objectives of the game are to build an Emergency Fund, save at least 10% of their income every month, build up their Credit Score by responsibly using their credit card, and maintaining a high Quality of Life.
Playing The Game
Students progress through the game by rolling a die – the game moves forward half a day for each step. At the end of each roll, a random Life Event (usually an unexpected expense) pops up – either an immediate windfall or expense, or a choice students need to make.
At the start of each month, students are shown how much income they expect, what bills they need to pay, and are asked to set a realistic savings goal. Students get big point bonuses for hitting their goal every month!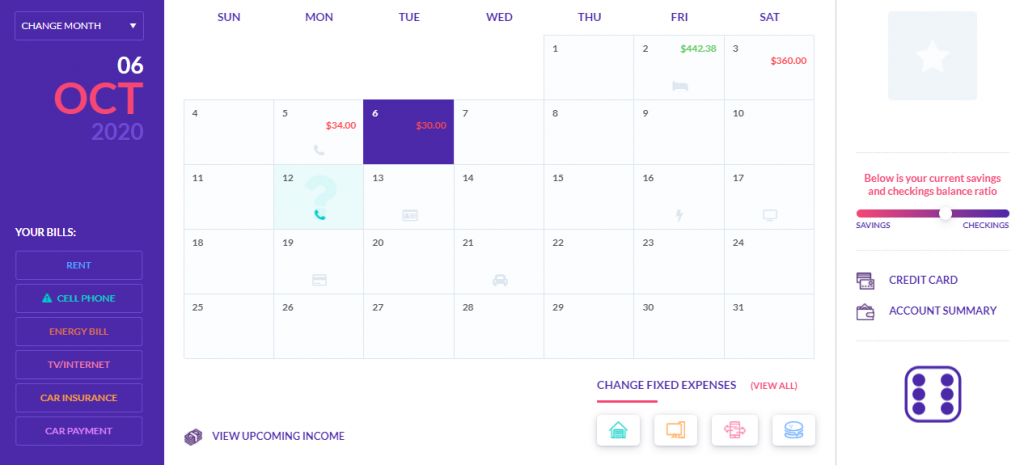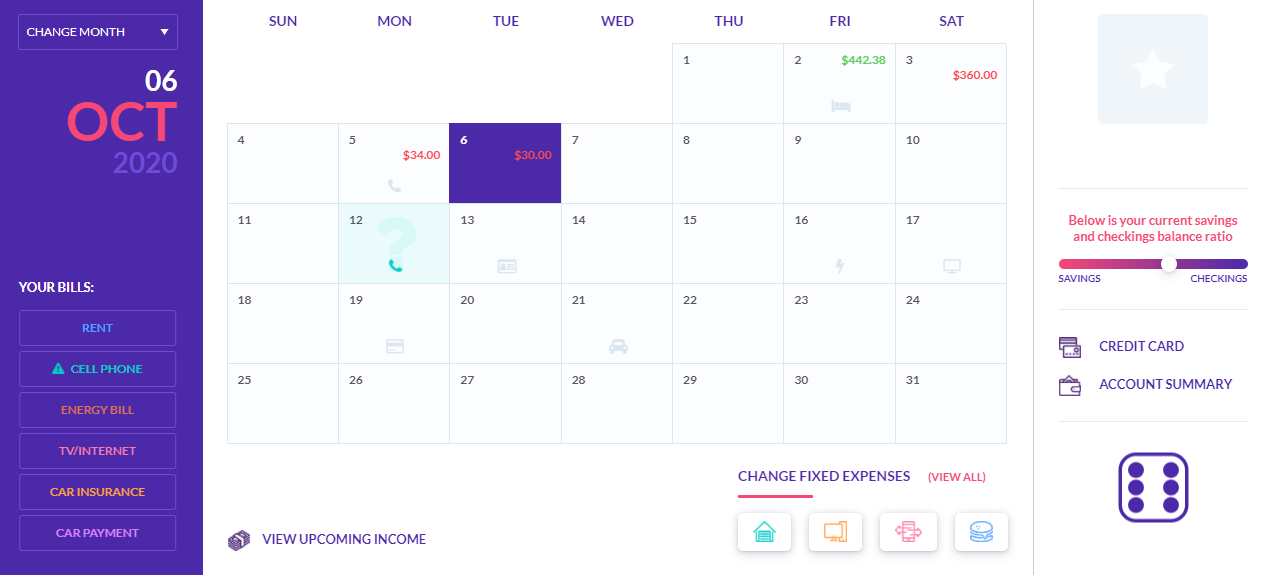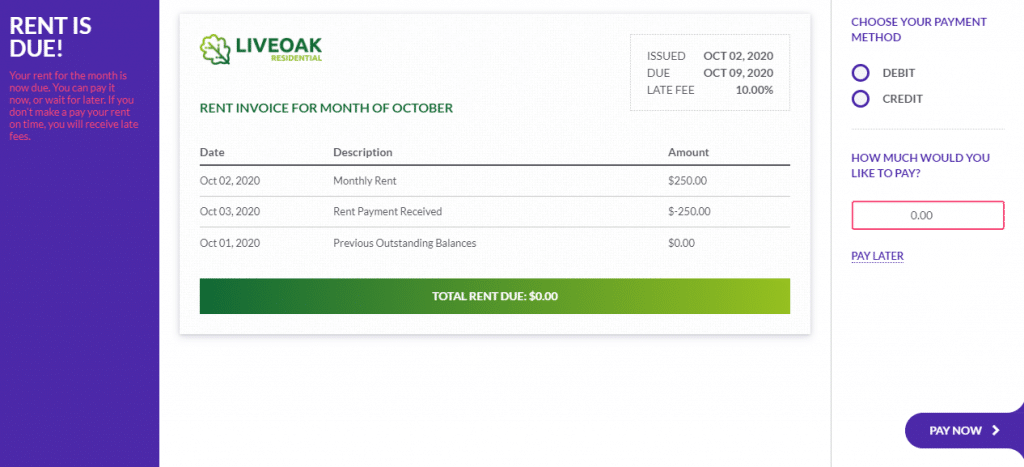 Bills and Expenses
Students get various bills throughout the game – they can pay most expenses with either their Debit or Credit Card. Failing to pay their bills on time results in a penalty – both late fees and to their Credit Score.
When students graduate from school and start their full-time job, all of their bills go up significantly (as they no longer share expenses with roommates) and have new Health Insurance and Student Loan bills to pay.
Credit and Credit Score
For most expenses and bills, students can choose to pay with their Debit or Credit card. Students need to use their Credit Card responsibly to build up their Credit Score. It goes up by paying off their credit card statement on time (and making a few purchases with it each month), but goes down for late payments, or if students are continuously having a credit balance higher than 50% of their credit limit.
As students build their credit score, their credit limit on their credit card will increase, making it easier to stay under 50%. However, they still need to pay their bill on-time or they risk penalties!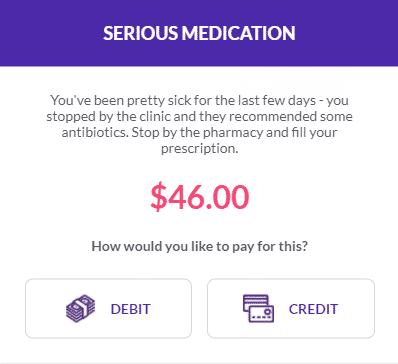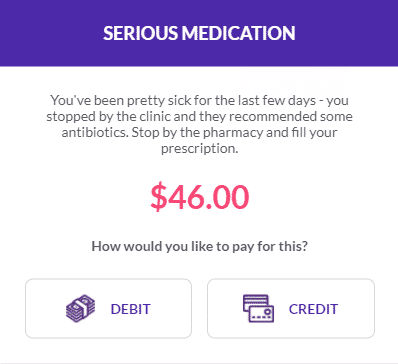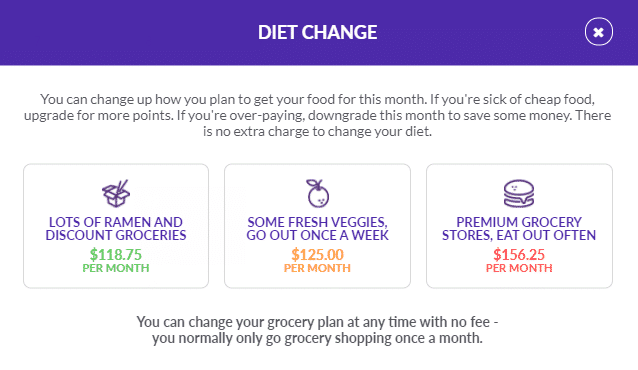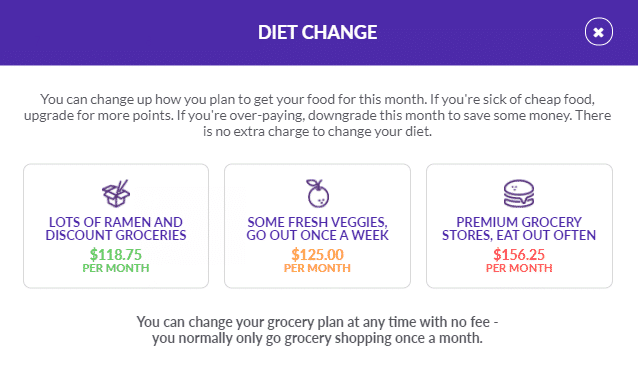 Decisions Matter
Students make choices continuously throughout the game – where do they want to live? Should they invest in a cheap backpack or a rugged one? Hang out with friends this weekend, or study?
Every decision has a long-term impact on how the game plays out. Students who "study" a lot in school will start their job with a higher salary. Students who spend a lot of time taking care of household chores save money on their groceries by clipping coupons – and hundreds of other impactful decisions for every student!
Teachers also get complete reports of what activities students did through the game, including every student's Checking and Savings bank statements, credit card statements, and bonus points earned from hitting their goals.
Integrated Lessons
There are also over 30 integrated lessons as part of the game. The integrated curriculum includes pop-up lessons, videos, calculators, and interactive activities, ending with short assessments.
Topics include:
Building an Emergency Fund
Filing Taxes
Common banking fees
Understanding financial records
…and dozens more!
As students complete lessons and achieve milestones in the game, they earn badges to show off on the Statewide Status page.
Students who complete all included lessons, along with the full Simulation, will earn their Personal Finance Certification.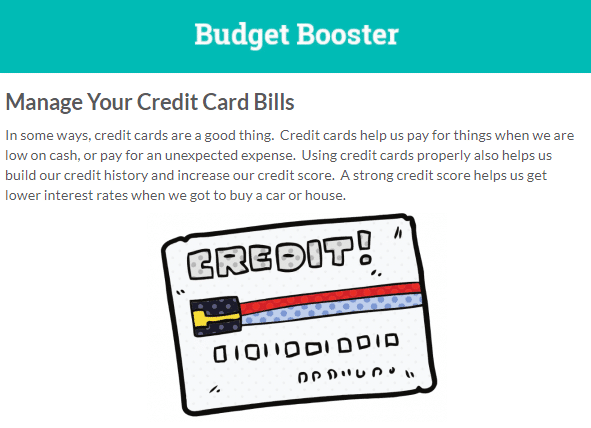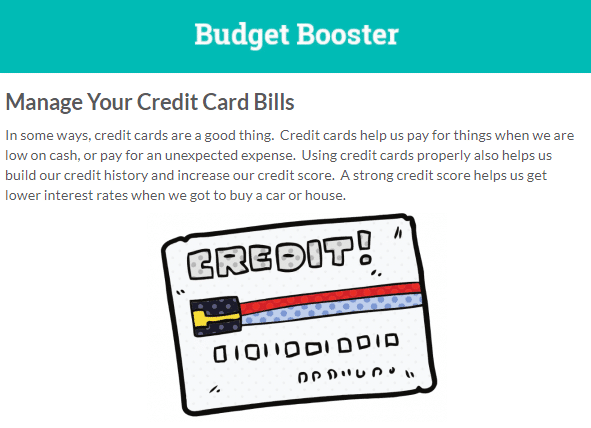 ---
How Students Are Assessed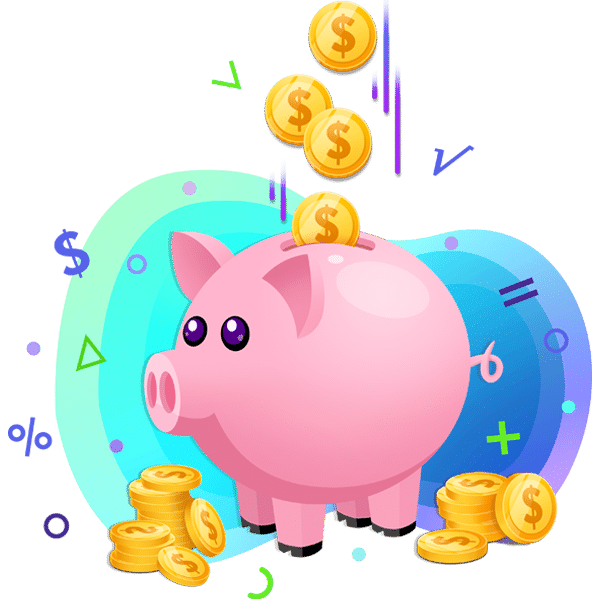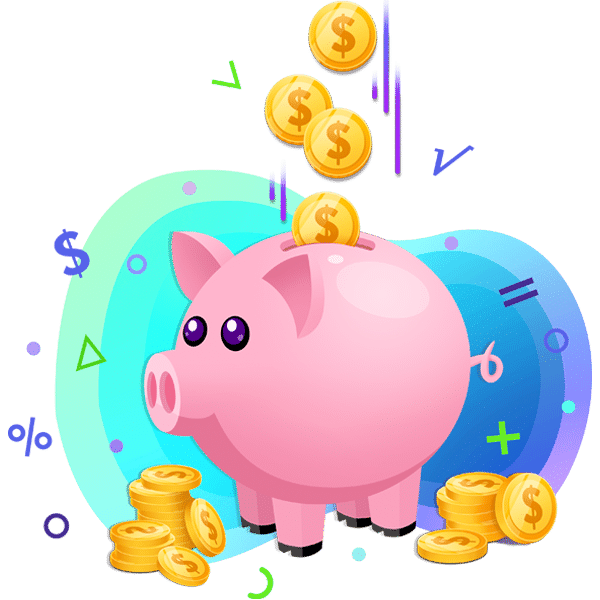 Savings Goals
Students earn the most points by quickly saving up an Emergency Fund of $1,000 (and more once they graduate), then consistently saving 10% of their monthly income.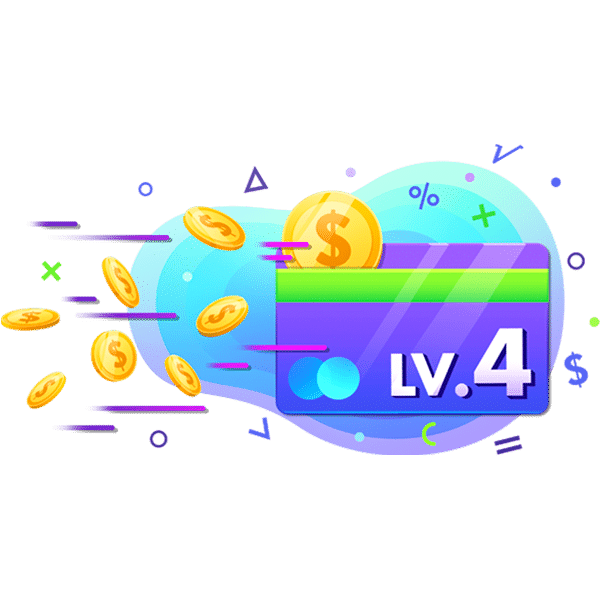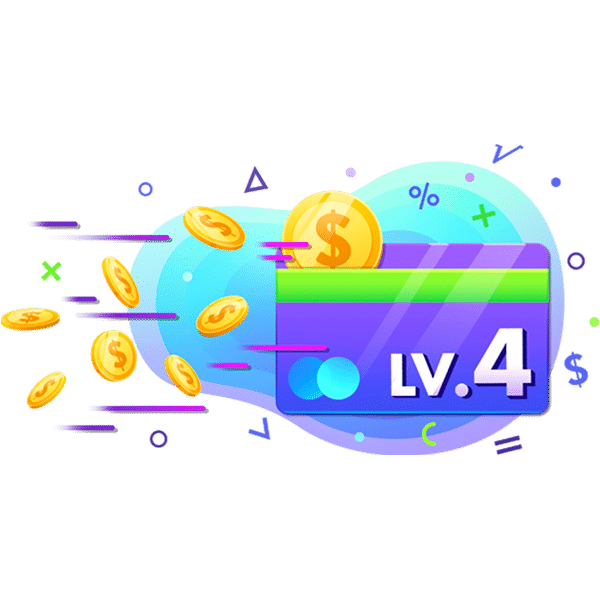 Credit Score
Students also earn big points by building up their Credit Score. Students need to learn how to responsibly use their credit card – which also will increase their Credit Limit.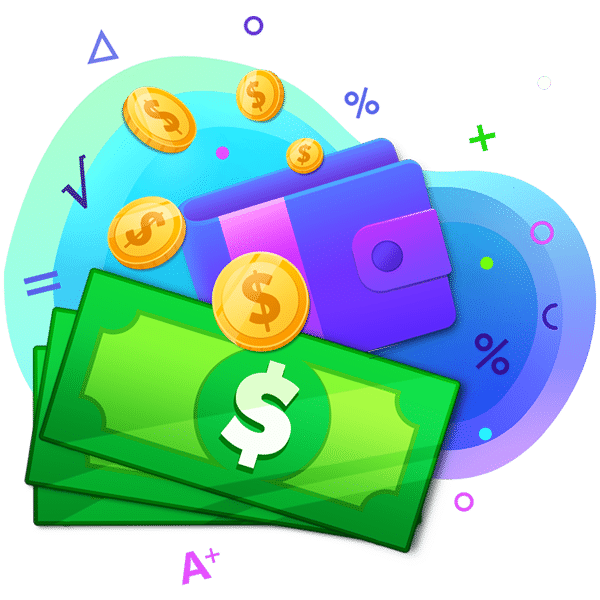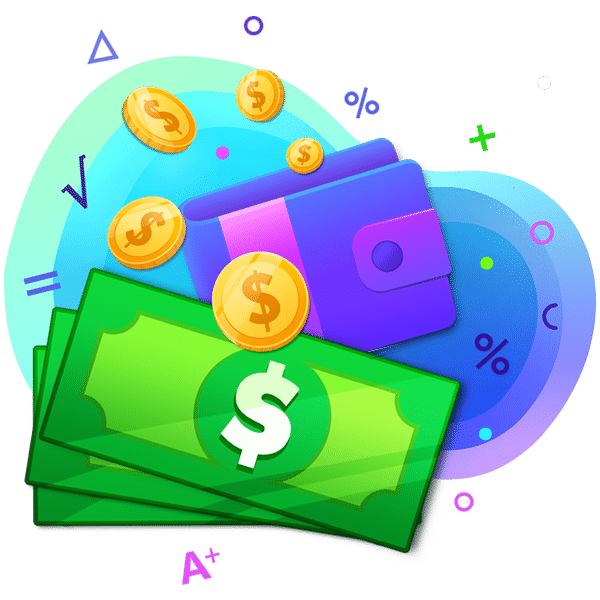 Quality of Life
After building their emergency fund and hitting their monthly savings goals, students also earn points by focusing on their Quality of Life – spending time with friends, buying nice things, ect.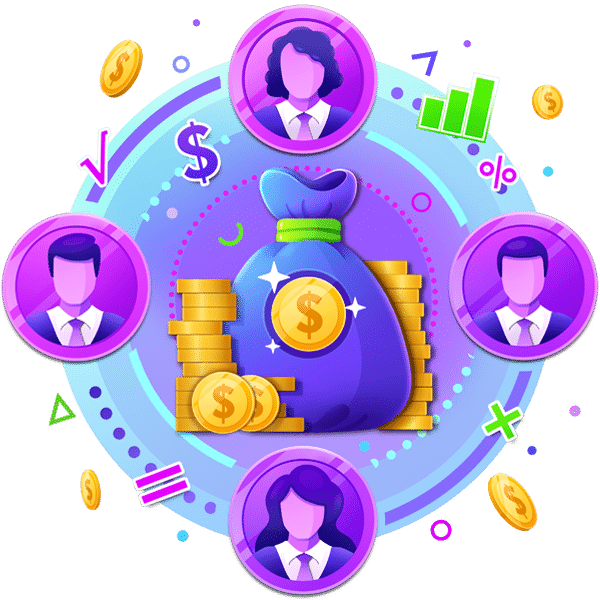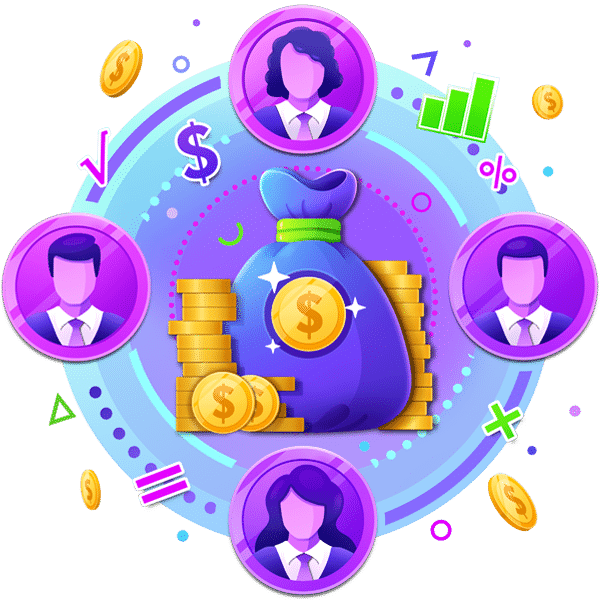 Net Worth
Students can also compare their Net Worth with other students participating in the simulation. Net Worth is not counted as part of the overall game score, but it can be a powerful motivator!
Pay Yourself First!
The key learning takeaway of the simulation is to reinforce the Pay Yourself First savings strategy. Students with the highest overall scores will have quickly built up an Emergency Fund, then save 10% of each paycheck as soon as they earn it.
Short-term cash short-falls can be handled by responsibly using their credit card (instead of withdrawing from savings) to make sure every bill is paid on-time, and paying it off quickly to ensure their credit score continuously grows.
If students are struggling to pay their bills and keep their credit balance low, it is probably time to re-evaluate their spending habits!
After building their emergency fund and hitting their savings goals, the most successful students will spend some of their surplus on nicer things and spending time with friends to improve their Quality of Life – living life as a hermit to save every possible penny is not always a winning strategy!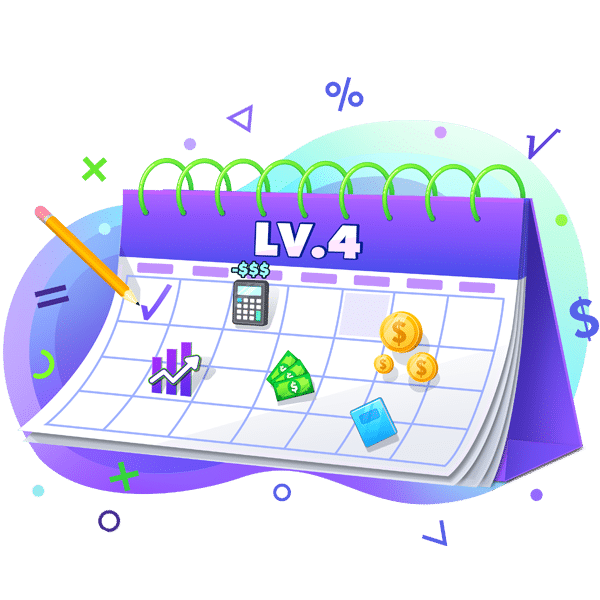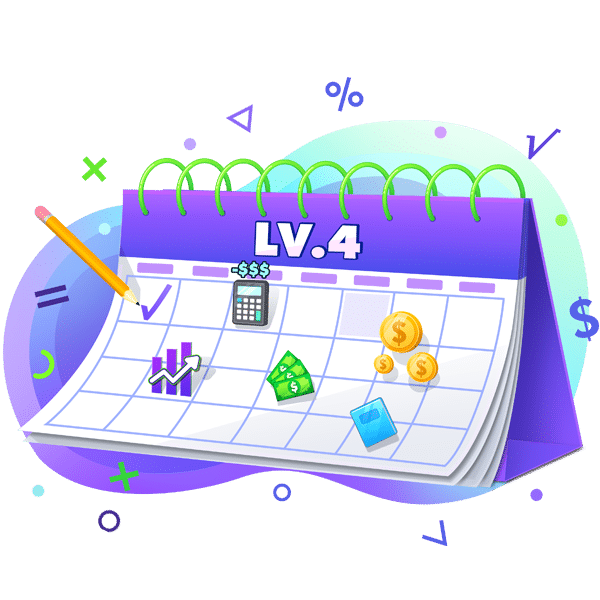 Want More Information?
No problem! Click Here for our teacher packet with tutorials on how to best use the Simulation in class, lesson plans, videos to share with students, and more!
Register Now!